Perfect Player IPTV is another hugely popular app.The app supports M3U and XSPF playlists.
It supports playlists in M3U and XSPF while the supported EPG formats include XMLTV and JTV, so there's something for everyone here.
Perfect Player IPTV is available on your favorite devices such as tablets, smartphones, and Smart TV( Android, iOS, Linux, and Microsoft Windows).
You can download this app via the link below:
Http://niklabs.com/downloads/
How to add IPTV channels to Perfect Player on PC?
Step 1: Start by clicking on "Add Playlist" button.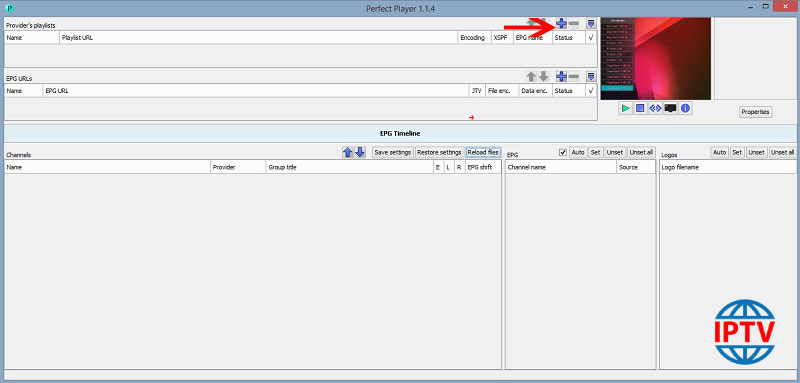 Step 2: Here you must paste your "M3U Playlist URL" which is provided via your IPTV distributor and click on "OK".

Step 3: Now click on the blue button which is point by the red arrow to bring the list of channels.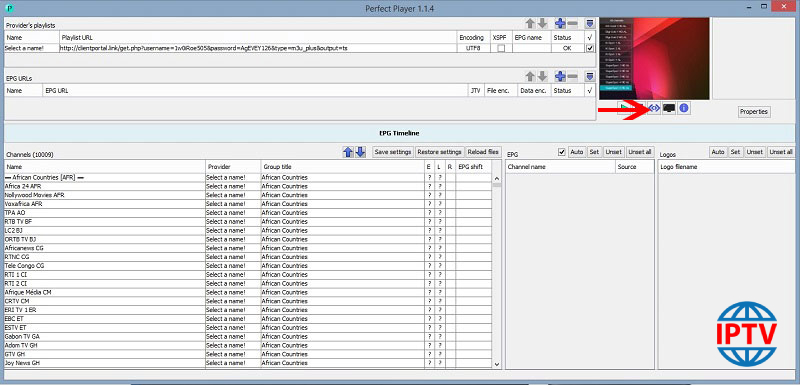 Step 4: Now your playlist is loaded and you can select the channel name and click on "Play" to begin streaming.