Ever since Vu+ Announced the SoloSE at the Anga Cable and Satellite fair earlier this year, there has been a lot of questions about this receiver.
Well, now it's here.
So is it any good or just another budget receiver? Let's take a look.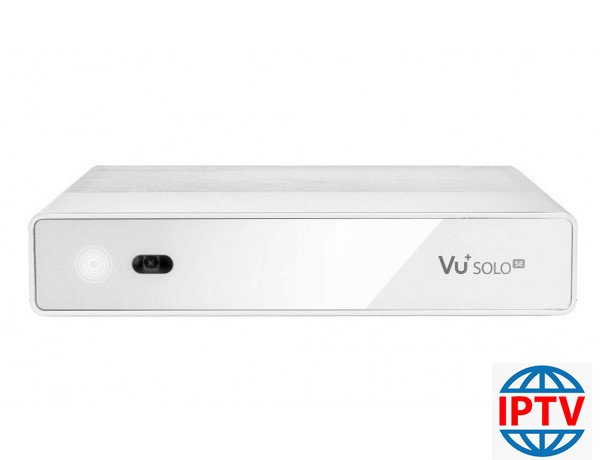 Installation
Install IPTV via autoscript bouquet list on Enigma2
Setup IPTV using XtreamTV plugin in Enigma 2
Features:
The SoloSE has a great set of features for such a small and compact receiver, and at the moment it is the fastest and most powerful budget box available.
Hardware: ​
Powerful Dual Core 1.3Ghz CPU
1x Pluggable Tuner (DVB-S2, DVB-C / T, DVB-C/T/T2)
256MB Nand Flash / 1GB DRAM
Dolby Digital Plus & DTS Supported
1 x Smartcard-Reader (Xcrypt)
1x Common Interface Slot
2 x USB 2.0 Ports
10/100 Mbit Ethernet Port
S/PDIF audio output optical (digital)
1 x HDMI 1.4 video / audio output (digital)
Full HD 1080p Output
1 x RCA video output (analog)
2 x Audio output (L/R) RCA (analog)
1 x SATA connection
HD PIP (Picture in Picture)
Blindscan
DiSEqC 1.0/1.1/1.2, USALS
External 12V power supply
Power Switch
Fanless Silent Operation
​
Software:​
Linux Operating System
Media Player
Downloadable Plug-Ins supported
HbbTv
Transcoding
EPG supported
Unlimited channel lists for TV / Radio
Automatic & Manual Service Scan Supported
Multiple LNB control (DiSEqC) supported
OSD in many languages
Skin change supported
Appearance:
The SoloSE is just a small plastic box. The front panel is basic with only 1 touch button and the IR sensor to see. It would not look out of place in a bedroom, spare room or if you don't need a big flashy all singing all dancing box for the living room then it would be ideal as you can choose from either Black or White you can decide which would match your furniture the best. For me it's Black all the way, however, my wife say's the White is very nice. If you can't decide you could easily hide this away behind the TV if you wanted as the dimensions are (W x D x H): 211 mm x 185 mm x 40 mm (not sure why you would want to though) and thanks to the IR Sensor port it makes this even easier.
Hardware
Chipset
Processor Powerful Dual Core 1.3Ghz cpu
Perfomance 256RAM
Flash Memory 2 GB