WEBOS PLATFORM – NETCAST PLATFORM
1- Download and extract LG_WEBOS_OTTPLAYER.ZIP to the root of the USB flash drive.
2- On the TV, we enter under the account in SmartTV LG.
3- Insert the USB flash drive into the USB connector of the TV.
4- When the message about connecting a new USB device appears, click on the Home on the remote and use the buttons to find the widget in the Launcher list.
1- When you first start OttPlayer warns in the form of a pop-up message about the need to enter registration data.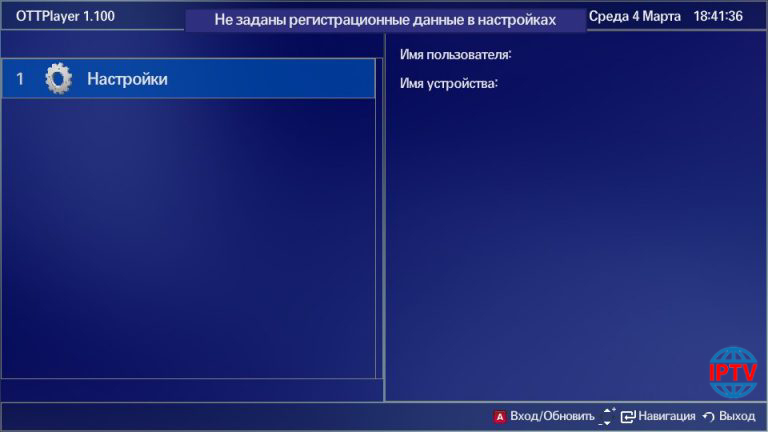 2- After launching the widget, go to settings. You must fill in your username and password. Registration data are identical to the data you use, to enter the ottplayer.es site. Here you can also configure additional options. Changing each option is completed by clicking OK on the remote. To save the fields, such as login and password, select the OK button on the on-screen keyboard with the arrows and press OK on the remote. If after changing any item, press Back on the remote control, the changes for the selected item will not be saved.
After changing all the necessary settings, press the red button on the remote control to save the changes. If you click Back – all changes will be lost.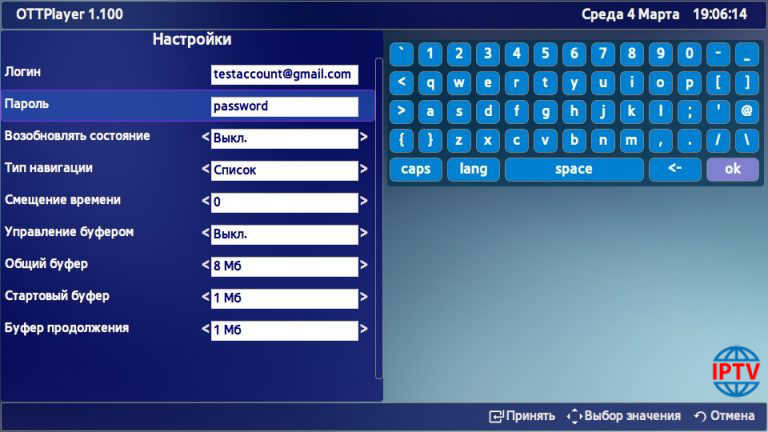 3- After the first authorization, you will be asked to register a new device, or select one of the previously registered devices.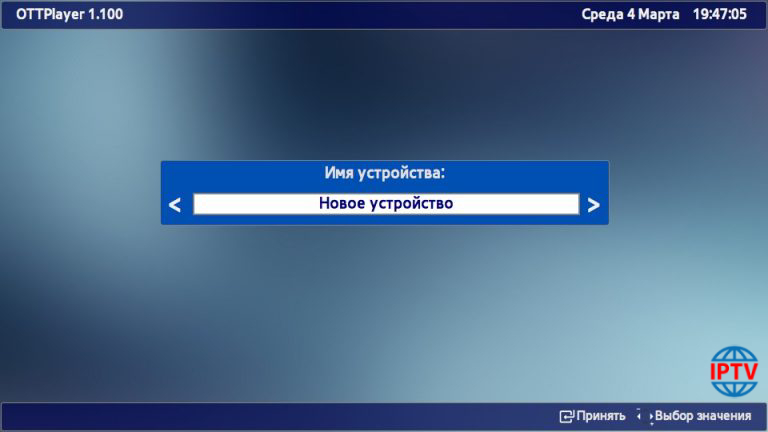 The device will be available in the list of your devices on the site. Once on the site ottplayer.es will bind playlist to a new device, you can restart without the widget, update the data by pressing the red button on the remote.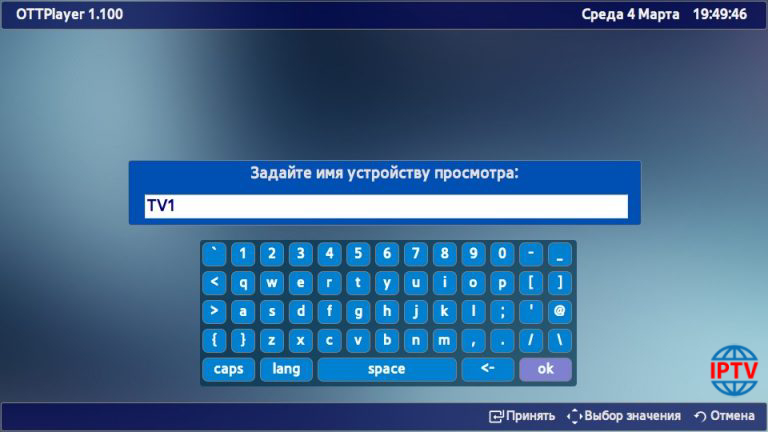 4- Next – navigate through the menu to the selected channel and enjoy watching.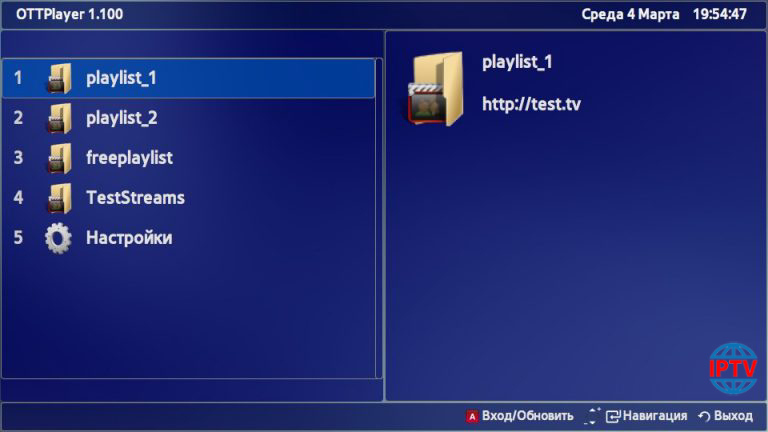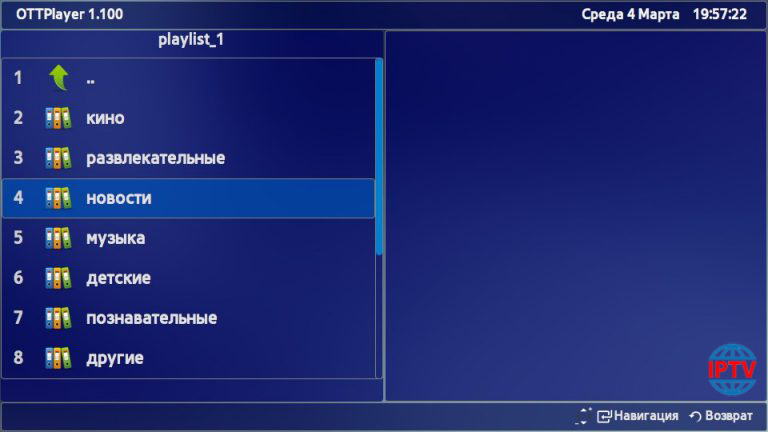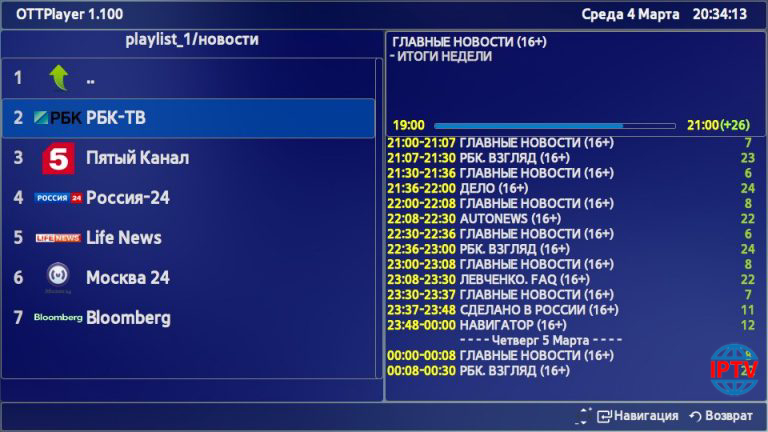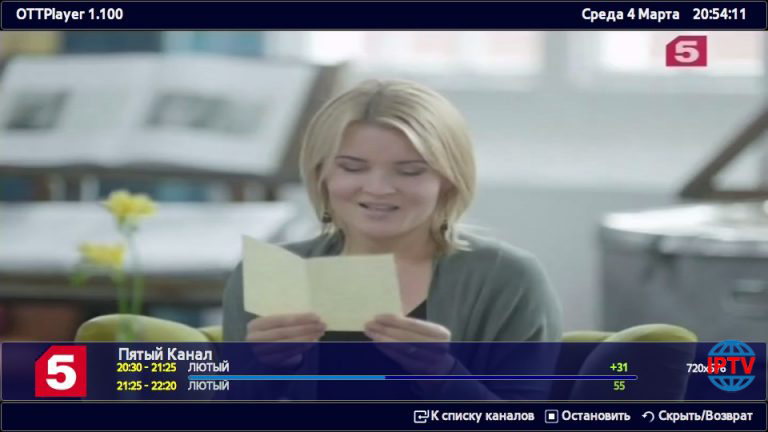 5- This is an alternative interface that you can choose in the options.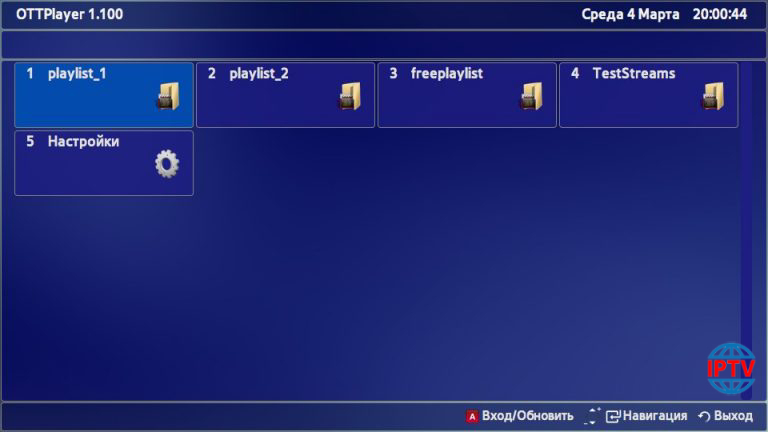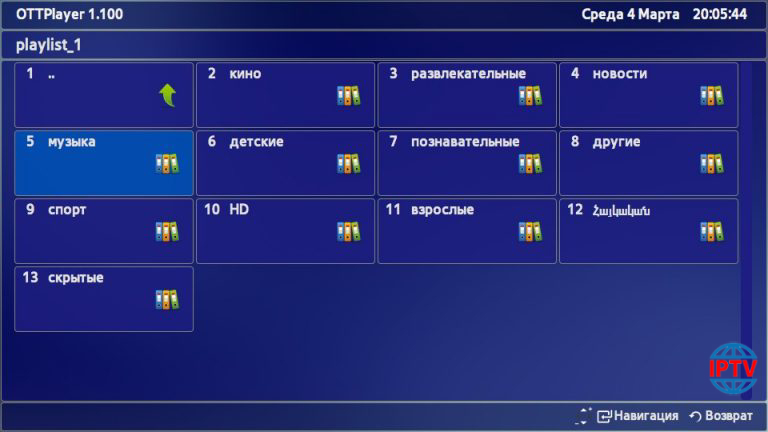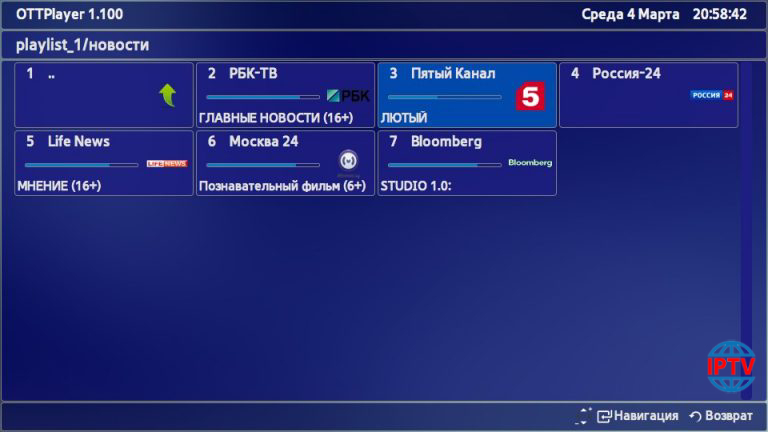 1- Unpack LG_NETCAST_OTTPLAYER.ZIP into the root of the USB flash drive.
2- Connect the USB flash drive to the USB port of the TV.
Important! For the 2011 model range. USB flash drive must be inserted into the top slot "USB APPS"
3- On the TV, log in using your LG Smart TV account.
4- Go to the "My Applications" in the lower right corner.
5- Next, switch the mode of displaying the list of applications to the mode "My Applications on USB".
6- Launch the OTTPlayer application.