This is a pretty comprehensive app that lets you get the most out of your IPTV experience. foremost, the app supports playlists of multiple formats, thus helping you broaden your search to a great extent.
There is also the possibility of transmitting content from your smartphone to your TV via Chromecast or Apple TV.
Users can also choose to add subtitles (.srt) files onto the playlists to give them the full TV experience without having to invest in a cable connection.
For concerned parents, the developers have built-in parental controls as well. So as far as features are concerned, this app by droidvision has you covered. It's a free download but comes with ads and in-app purchases.
You can download this app via the link below:
https://itunes.apple.com/us/app/gse-smart-iptv/id1028734023?mt=8
GSE app features on iOS
GSE SMART IPTV is a complete user-defined advanced IPTV solution for your iOS device. With a built-in strong player that supports most formats including M3U with options. What is M3U?
Local M3U Playlists (user can upload via FTP and HTTP)
Remote Playlists (User can add their HTTP remote playlists)
Secure Playlist (No need to type full URL, just register HTTP URL with username, please note no need to provide user email)
Playlist Manager (User can add their local playlists to the database, then edit, add, delete … )
Export database playlist to M3U format (export file can be found on and download via FTP, can be used even as M3U beautifier)
EPG in XMLTV format (XML , zip , gzip formats allowed)
EPG XMLTV formats can be imported from local or also support remote epg source.
Remote epg source can be updated regularly.
The playlist can be upload via FTP or HTTP web interface
Faster and better intelligence M3U parser
Live stream IPTV support
✔ HTTP, HSL, M3U8, MMS, RTSP and more
✔ RTMP support all options including secure tokens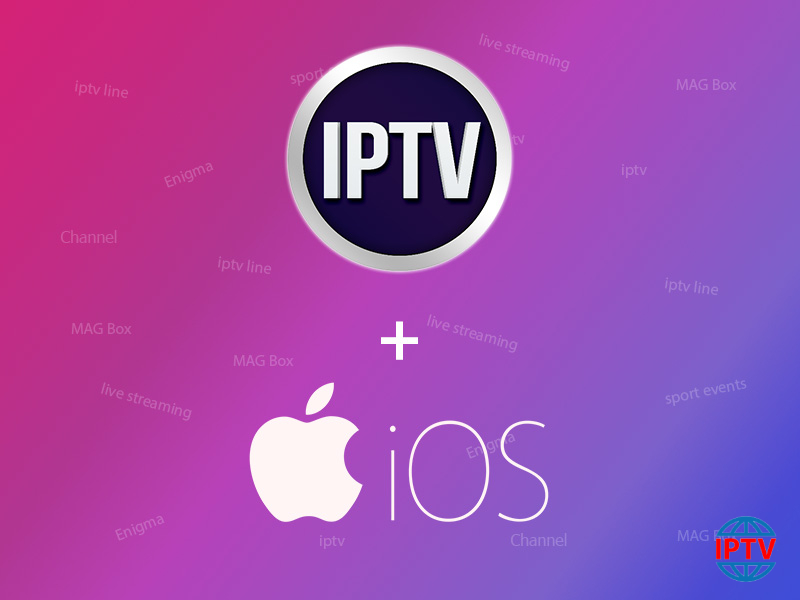 How to add IPTV channels to GSE app on iOS
Step 1: Start by downloading the GSE IPTV App from App Store and on the top left corner click on the 3 lines to open the main menu.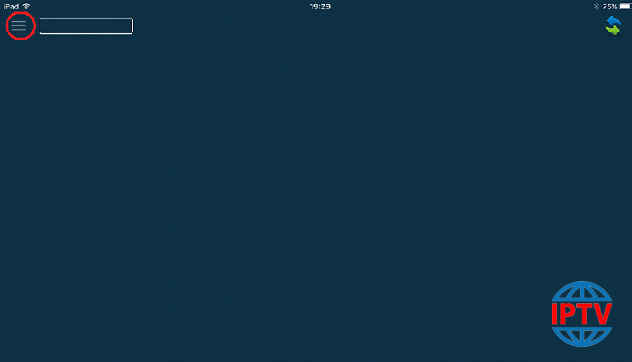 Step 2: Go to the "Xtream Codes API" and select to proceed to the next section.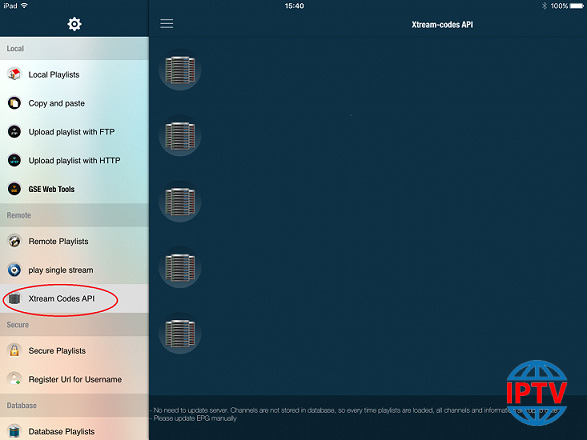 Step 3: Click the "+" at the top right corner of your screen.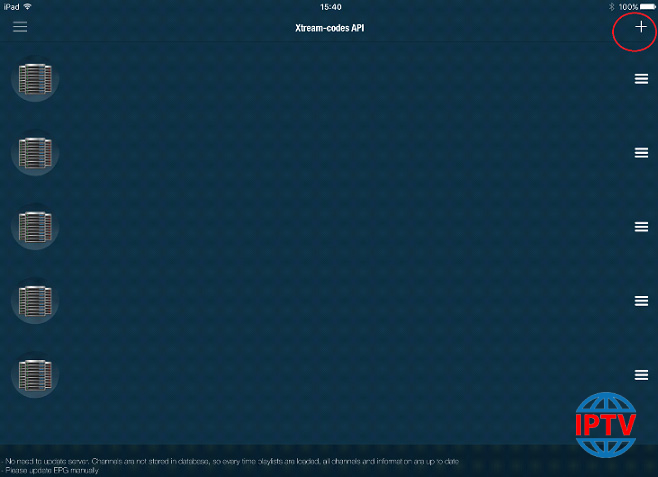 Step 4: Now you need to fill in the entries as instructed below:
Playlist name: You can place any name.
Server name: Here you must apply the server name provided by your IPTVdistributor.
Username: Enter the username provided by your IPTV distributor.
Password: Enter the password provided by your IPTV distributor.
Where to find the username, password, and the server name?
You can find all these mentioned details inside your M3U URL. What is M3U?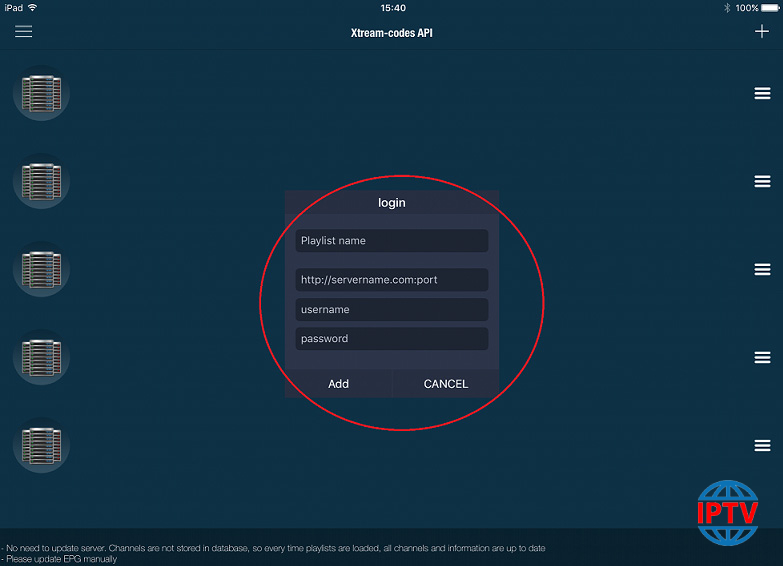 Step 5: Now select "Force update EPG".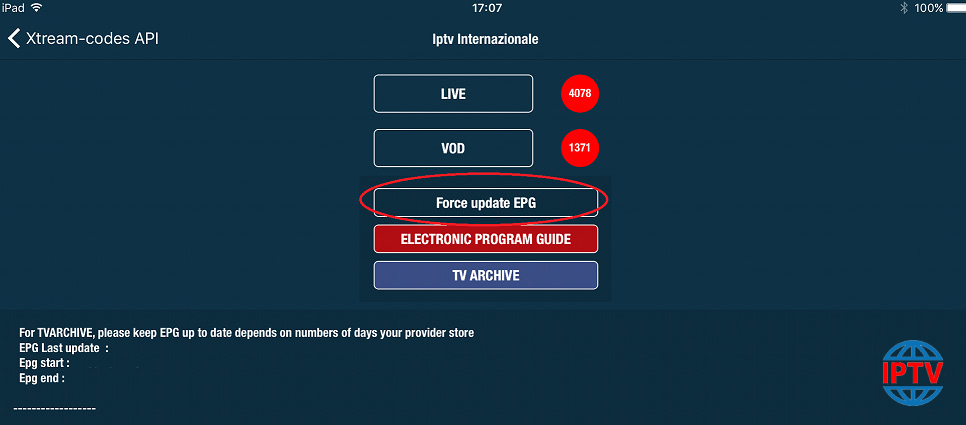 Now you GSE Android app is ready for streaming IPTV channels on your Android device. Feel free to submit your questions and feedback regarding this article in the comments section down below and help us improve the quality of our article. Thank you.